Phase 1: Sowing
Phase 2: Germination
Phase 3: Propagation
Phase 4: Cultivation
Phase 5: Harvest
Phase 1: Sowing
March – October 2020
During the start of the pandemic, YTB regularly met online to process our new realities. We used existing grant deadlines as prompts to dream up our collective futures. Cyber Fellows came out of a desire to support other spaces of collective dreaming for those who are graduating remotely and those who may find it challenging to find collaborators in the context of the navigating stay at home measures.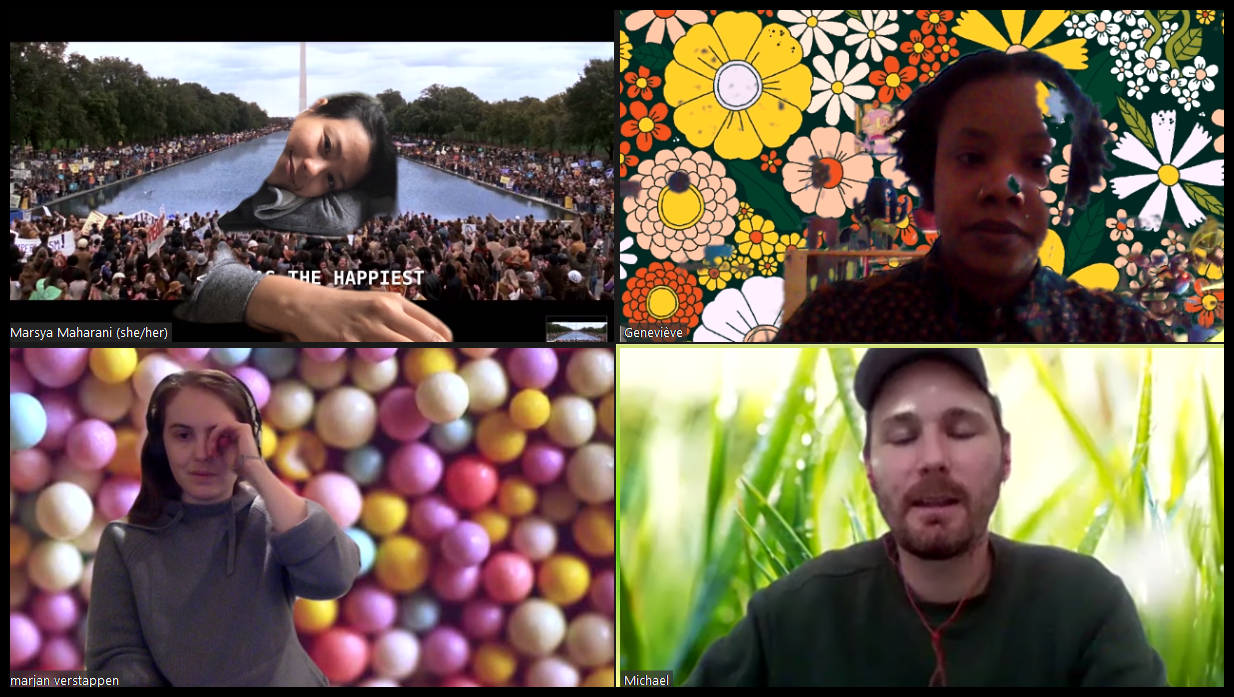 We wanted to create a digital residency for emerging artists to:
Explore alternatives to costly, rigid graduate programs in the arts.
Learn things that are vital to the conditions of working and making as an artist today, but are never addressed in school.
Collaborate, rather than compete.
Connect across Turtle Island and globally.
Phase 2: Germination
Phase 3: Propagation
Phase 4: Cultivation
Phase 5: Harvest